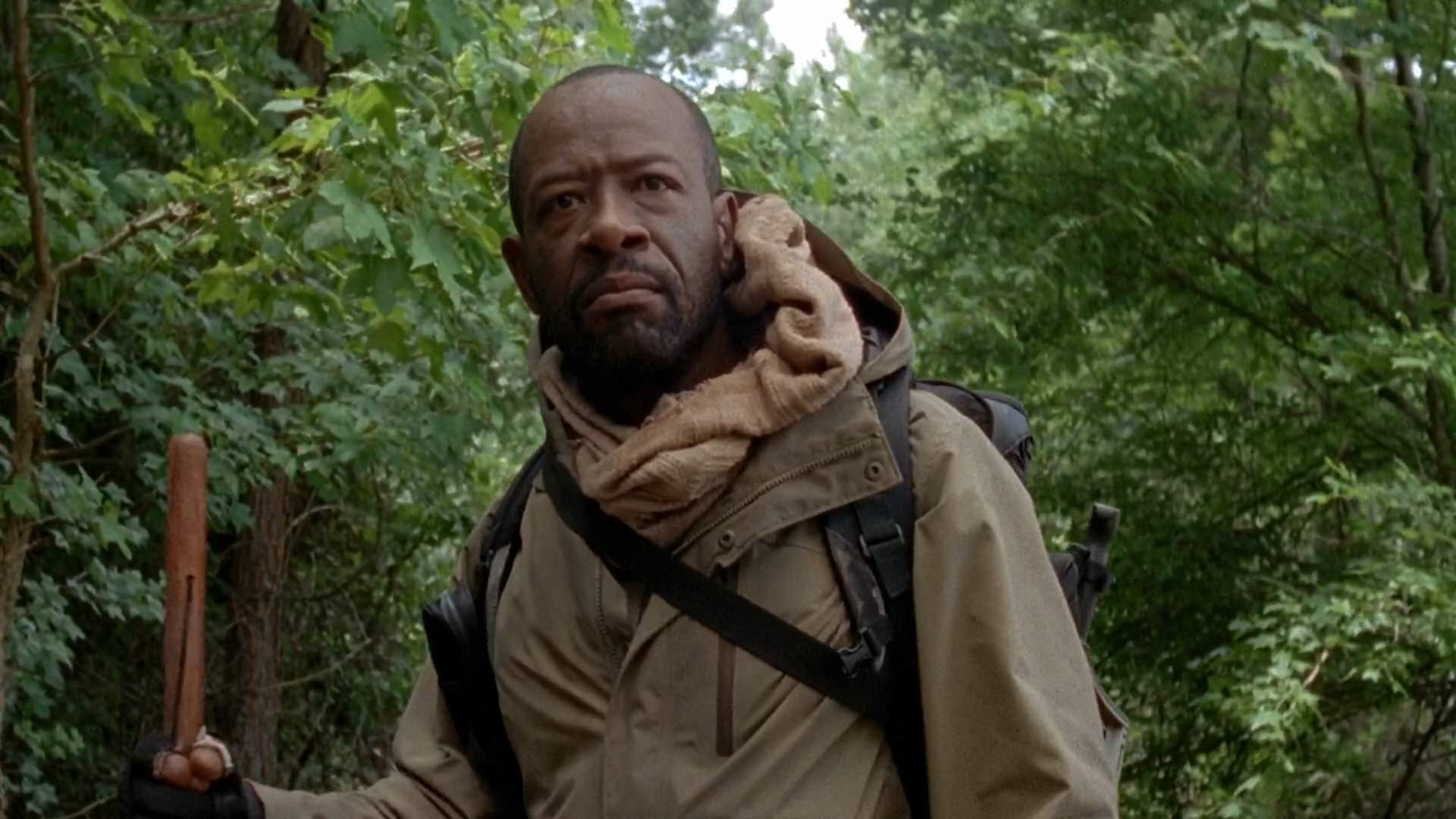 I was fully engrossed in last night's ninety-minute episode of The Walking Dead. The show's producers and writers have done a particularly admirable job over these last two seasons of juggling a few sub-plots within an epic non-linear storyline. These sub-plots have added depth and humanity to what is, admittedly, one of the most brutal shows in television history.
Lennie James (Morgan) and John Carroll Lynch (Eastman) had fantastic chemistry in this episode of rich re-awakening. Morgan's story seems to be ramping up in the television series--a welcome return to some of the humanistic pathos that might be lost if Glenn is, in fact, dead. The simple utterance of his children's names late in the episode--his almost grudging mumble of "Kenny and Dwayne" in the clear zone--was gut-wrenching; it really speaks to the series' innate ability to take the simplest moments and make them utterly profound.
Eastman is a fantastic character. The embedded narrative concerning the loss of his family was harrowing and heart-breaking, and the close-up on his funeral marker served as a stylish reinforcement of this episode's central epiphany: It's about people. Without people, there's nothing.
I liked it a lot. It's my favorite episode of the season, and the best I've seen in a long while. I've seen it savaged on the Internet this morning, and I disagree that this one didn't need ninety minutes. In fact, there was no wasted time here--no narrative navel-gazing. I think Morgan's influence on the arc of this series is going to be vital, and I feel that the show's producers did the audience a great service in slowing things down, going back to "then," and showing a man's transformation in the face of that brutal environment.
I'm sad that Eastman was only in the show for a single episode, but my--what an episode it was!