Congratulations to Michael Thompson on his break-through win this week on the PGA Tour! Michael played a phenomenal strategic game, and he has one of the best short games I've ever seen. His feel around the greens was locked in all week (that chip on 18 was just nails), and he one-putted just about every other hole.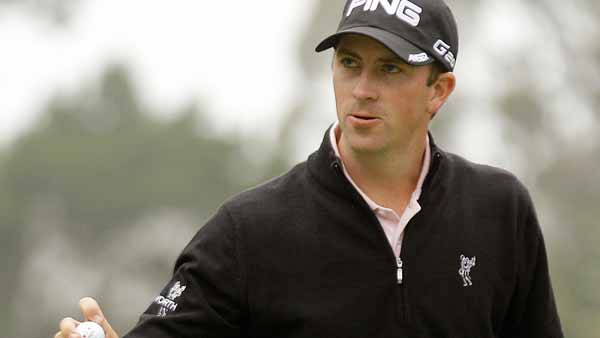 It was odd listening to the telecast. Both Dan Hicks and Johnny Miller were spewing negativity about how far Thompson hits the ball, but he was consistently knocking it out there in the center of the fairway. Just because he was hitting irons and three woods off the tee doesn't mean that he can't drive the ball.
Hicks couldn't stop talking about how many cuts Thompson has missed in his career. Well, shoot Dan, he also finished runner-up last year in the U.S. Open. He plays big tournaments well, with a decorated background as an amateur and a nice run as a collegiate at Alabama.
I bet he wins again this year.
At twenty-seven years old, and with that short game, plan, and temperament, he's going to cash a lot of checks on the tour. I was happy to see, also, that he was able to make that putt on seventeen with the drunken yahoos hooting in his back swing. Seriously? It's more than enough to hear these idiots in Arizona. No more of that, please, anyplace else on tour.
Sixteen years since leading my last squad into battle in the rigorous U7 division of the McMinnville Parks and Rec league, Coach Dan is taking up the whistle again. Our U5 squad has our first practice tonight; hopefully, I'll have a team name to report here soon. Coach Jeanne stands ready to help, and I think we'll have some good parental buy-in based on my first contacts with folks.
So here's to a good season! There's going to be a lot of oranges and Capri Suns knocked back, let me tell you...